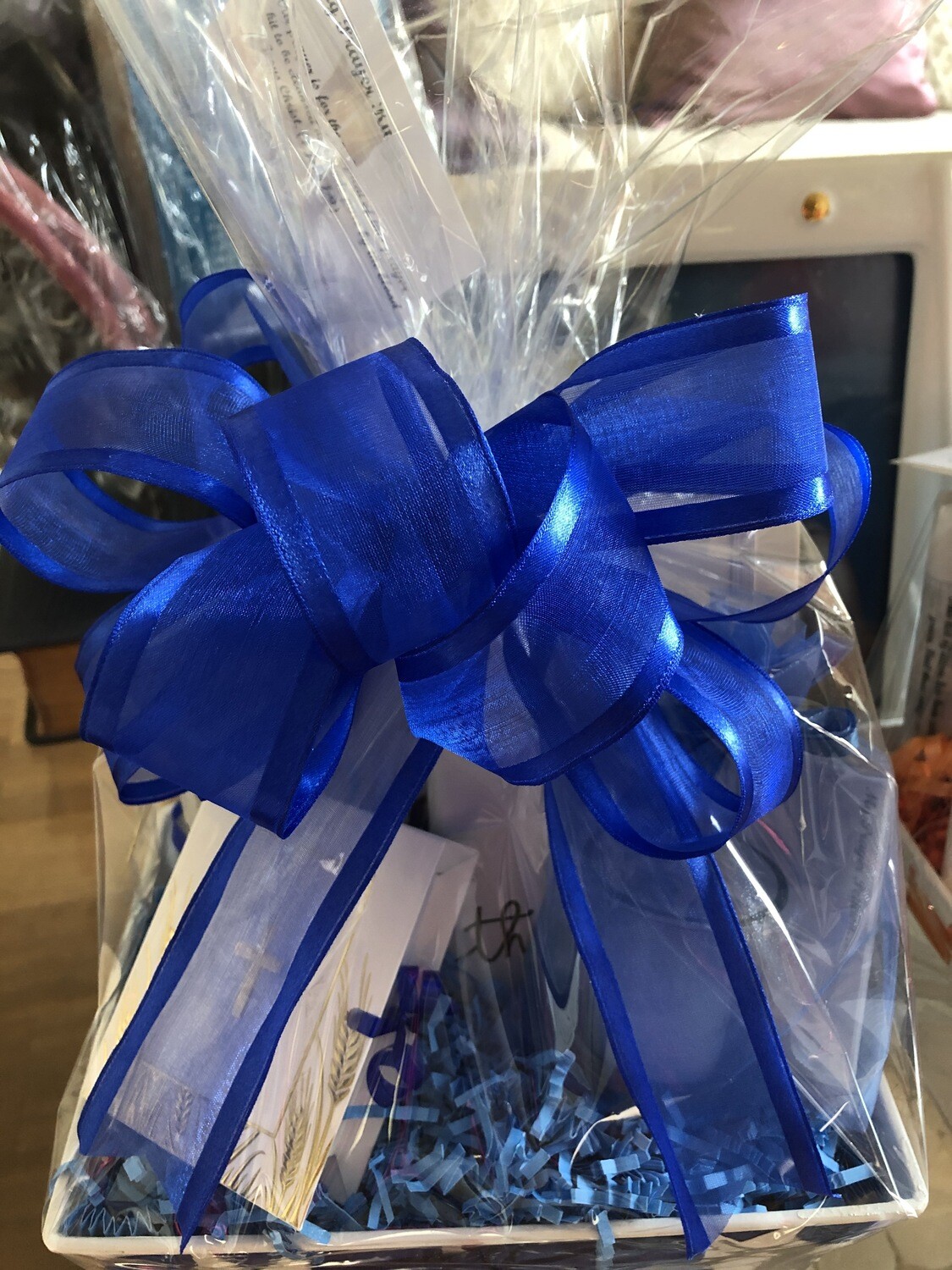 Grief Recovery Session + FREE BONUS: Grief Recovery Gift Basket
SKU 0008
Product Details
1 hour Grief Recovery Session with Dr. Truth
* discuss grief and coping strategies with Dr. Truth via zoom or phone
*receive written Grief Relief plan
*receive FREE GIFT: "Grief Relief" Healing Baskets are for children, teens, women, men and elders who want to heal from the loss of a loved one who has passed away or died.
Each basket includes:
*Black Girls Cry book
*One Day At A Time: 365 Meditations for Grief book
*journal & 52 grief journal prompts
*Grief Relief plan
*coloring book
*photoframe
*111 affirmation cards
*essential oil
Baskets may vary in type, appearance, size and color. All sales are final. Delivery before Christmas, if ordered by December 1st.
Dr. Ngonzi Truth Crushshon, Psy.D. is the owner of Dr. Truth & Associates, LLC and a Licensed Eligible Psychologist with 15+ years clinical experience. Dr. Truth works with inpatient and outpatient clients/patients in the areas of trauma and grief healing as it relates to death of spouse/significant other, parents/care givers, grandparents, children, friends, classmates, and close loved ones. Dr. Truth created this grief relief wellness/healing basket to help you on your journey of meaning making after the loss of your loved one. Dr. Truth will help you identify your feelings and feel ok with "feeling all of your feelings" (sadness, depression, anger, numb, relief, happiness, mixed emotions, etc) as it relates to growing through the grieving process. Dr. Truth will assist you in better ways to manage your "grief outbursts" or "crying spells" and offer self-soothing techniques, dedicated time/space/place to grieve your loved one after the funeral, who to speak with regarding your loved one's death (How to develop a supportive environment for healing: including informing the teacher, your boss/employer, parent, therapist, etc) so they are aware of your loss and may need some "me time" at school/at work, incorporating letter writing to your loved one to say goodbye, creating a keepsake box for heirlooms/photo albums/memory books and memorabilia. Dr. Truth will help guide you regarding answering some of these questions: How do I talk with my child about death? My parent isn't doing well with their grief, what should I do? Should I return to work in 3 days after the death of a close relative? Why do I remain in bed all day and have little energy to achieve my daily activities (eating less/more, sleeping less/more, sad/depressed, etc)? How long does grief last? How long will I feel this way? Where does my loved one go after they die? Is it ok to talk to/hear/receive messages from my loved one? I can't sleep, can you make my dreams/nightmares stop? Dr. Truth provides book recommendations, grief camps, grief therapists, grief groups, grief movies/videos regarding grief/ meditations, breathwork exercises, body scans, affirmation cards, morning routine/evening-sleep routine, self-care routine, time assessment and more to heal after the death of a loved one.
Save this product for later